Our handpicked collections
HAND DYED WEARABLE ART
Smidgen Pigeon's line features upcycled and repurposed clothing sought and selected for style and quality. Doreen designs and dyes each garment with professional dyes using a variety of ties, techniques, and color combinations.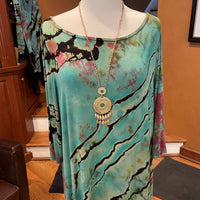 Stand Out From the Flock
Beauty is worth the wait - after hours of being lovingly prepared and dyed...the garment develops for 24-72 hours to allow for the intended color saturation. Your friends will be "cooing" with compliments when you wear one of these one-of-a-kind, versatile pieces.




Hand dyed garments featuring up-cycled and repurposed clothing